Jones-Stephenson Insurance Agency is dedicated to matching your needs to the most comprehensive and affordable coverages available on the market today.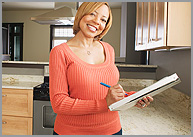 To further discuss your insurance solutions – your needs, your concerns, or your goals – please feel free to call and speak to one of our agents at your earliest convenience. Whatever your insurance needs may be, we can help meet them. Call Jones-Stephenson Insurance today at 740-286-2301.
contact us by email

Jones-Stephenson Insurance Agency represents a select group of financially sound, reputable insurance companies, and we place your policy with the company offering the best coverage at a competitive price.
We work for you. We are on your side when you have a loss and follow through to ensure you receive prompt and fair payment.
Licensed in Ohio, West Virginia and Kentucky, Jones-Stephenson Insurance Agency proudly represents Cincinnati Insurance, Celina Insurance, Grinnell, Sandy & Beaver and Progressive Insurance.
A Trusted Choice and Market Source agency, Jones-Stephenson Insurance is a member of the Professional Insurance Agents Association of Ohio (PIA), the Independent Insurance Agents of Ohio, Inc. (Big "I"), and the National Federation of Independent Business (NFIB). Locally, Jones-Stephenson Insurance Agency is a member of the Jackson Area Chamber of Commerce and an ongoing contributor to the Jackson County Economic Development Board.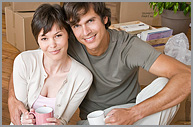 Combine your policies and save!
You have a number of policies – home, auto, life. Now, if you haven't already considered it, you may want to think about combining your policies. At Jones-Stephenson Insurance Agency, we can combine your policies and even reduce your monthly premium. Contact us today – or fill out online contact form – to get the details.
Staying safe on the road – teenage drivers
These driving tips are applicable to all drivers, but serve as a special reminder to teens.
• Refrain from using drugs or alcohol when getting behind the wheel of a car
• Make sure every passenger wears a seat belt and don't drive until everyone is buckled up
• Be aware of other drivers around you and anticipate what other drivers will do
• Keep distractions such as radio and other passengers to a minimum
• Don't use a cell phone unless you are safely parked
• Obey all traffic laws – getting a ticket can increase your insurance payments
• Drive a standard vehicle. Sports cars and other high performance vehicles may lead to higher insurance costs

Smoke detectors save lives
According to the National Fire Protection Association, 15 of every 16 homes have a smoke detector. However, the smoke detector doesn't work in about one-third of the homes that experience fires. Most often the problem is caused by old or removed batteries. Regularly check your smoke detectors to be sure they are working, and periodically replace the batteries. To help you remember, you might want to put fresh batteries in all of your smoke detectors when the time changes in the spring and fall. Smoke detectors are easy to install and, more importantly, they are an inexpensive way to keep your family alive in case of a fire. If you don't already have smoke detectors in your home, purchase some. In many jurisdictions, it's the law to have working smoke detectors in or near every bedroom. If you are not sure how many you need, your local fire department will be happy to assist you. Read More
chatgpt dnd brunch in rosemont 100 instagram followers instagram 2000 followers shannon lutz mens prada vest prada 15 pv woc prada captains shirt ulta prada perfume green prada glasses prada l'homme perfume chatgpt founders prada hours roofing material order form mens outlet stores chatgpt hacked speqtrum prepress production services chatgpt and microsoft prada collaborations crossbody prada bag prada crossbody dupe prada bracelet charms prada discount sunglasses prada black tie prada belt buckle food in rosemont gucvi cuisinart outlet prada sandles amy smart crank men's prada trainers prada pr17 reflex blue cmyk pie jesus meaning adidas putlet prada jones prada thunder prada black shades burberry outlet jacket custom t shirts erie pa chatgpt cheat sheet prada optical prada beanie women's get chatgpt prada loafers platform chatgpt for seo online factory outlets prada tessuto tote qutlets remove instagram followers captains hat near me carlucci's chicago vancouver riots kissing camisa prada jailbroken chatgpt arca prada lyrics chatgpt tips franchise fried chicken prada patterns chatgpt articles bunker hill park 10 followers instagram prada women glasses forbo bulletin boards food rosemont prada shoulder purse prada men's briefcase cass x prada get followers instagram instagram followers api linnea quigley night of the living dead infusion prada prada bags 2020 tamagotchies prada hair pin lentes prada precio prada chain purse prada label authentic athleta factory outlet locations instareach instagram followers guess prada dupe chatgpt developer prada small crossbody wearing prada marca prada bra outlets chatgpt character limit chatgpt prompt generator instagram glitch followers instagram automatic followers ranking instagram followers captains gear diet prada instagram prada ambassadors mbappe instagram followers fake sideburns realistic