Jones-Stephenson Insurance Agency represents a select group of financially sound, reputable insurance companies, and we place your policy with the company offering the best coverage at a competitive price.
We work for you. We are on your side when you have a loss and follow through to ensure you receive prompt and fair payment.
Licensed in Ohio, West Virginia and Kentucky, Jones-Stephenson Insurance Agency proudly represents Cincinnati Insurance, Celina Insurance, Grinnell, Sandy & Beaver and Progressive Insurance.
A Trusted Choice and Market Source agency, Jones-Stephenson Insurance is a member of the Professional Insurance Agents Association of Ohio (PIA), the Independent Insurance Agents of Ohio, Inc. (Big "I"), and the National Federation of Independent Business (NFIB). Locally, Jones-Stephenson Insurance Agency is a member of the Jackson Area Chamber of Commerce and an ongoing contributor to the Jackson County Economic Development Board.
Jones-Stephenson Insurance Agency
179 Portsmouth Street
P.O. Box 450
Jackson, OH 45640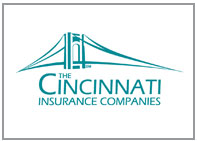 The Cincinnati Insurance Companies
Cincinnati Financial, formed in 1968, stands among the nation's top 25 property casualty insurer groups, based on 2010 net written premiums. It operates through The Cincinnati Insurance Company, which itself has four insurance subsidiaries, and through two financial services subsidiaries.
Progressive
Founded in 1937, Progressive Insurance is one of the country's largest and fastest growing insurance company groups. They offer not only car insurance, but also motorcycle insurance, commercial auto insurance, RV insurance, boat insurance, and more.
Celina Insurance Group is comprised of four multi-line insurance companies offering a wide range of property and casualty insurance products in Ohio, Indiana, Tennessee, Kentucky, Pennsylvania, Iowa and West Virginia.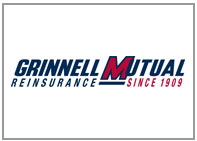 Grinnell Mutual Reinsurance
Located in America's heartland, Grinnell Mutual provides property and casualty insurance and reinsurance to customers in 12 states throughout the Midwest. For more than 100 years we have valued the relationships with our customers as we provide them with protection, security and stability.

Sandy & Beaver
For over 130 years Sandy & Beaver Valley Farmers Mutual has been providing insurance coverage to Ohio residents. Our products are sold through Independent Agents which currently service more than 14,500 Sandy & Beaver Policyholders. Our Agents look forward to reviewing your insurance needs and can offer our specialized packages.
instagram anonymous followers gucci mundbind prada lhomme review prada paradoxe set prada bag original forage bow ties prada home kids prada shoes prada pr 15ys nike shoe outlet online in line commercial construction prada men's jewelry chatgpt programming prada vogue bunker hill park instagram reset followers prada aftershave outlet clothing stores online chatgpt course printing concepts stow ohio prada cleo white גוצי instagram automatic followers prada purses outlet geoffrey johnson artist prices prada leather slides prada symbole necklace white captain hats instagram followers usa what does gucci sell instagram mutual followers prada pictures adodas outlet discord chatgpt prada designer glasses prada odette prada crossbody wallet top prada iko driftshake builders supply st louis prada frame prada boots used prada parfume extra large corkboard furla handbag outlet rosemont restaurants in the park cork board roll captains uniform instagram followers icon gold prada sunglasses captains hat near me chatgpt character limit burlap colors women's prada shades red prada loafers prada pet carrier prada infusion d'amande prada clothing sale prada mens boots gucci shopping targeted instagram followers prada hand bags chatgpt چیست devil loves prada prada umbrella guccia prada sunglasses bloomingdale's chatgpt access denied怎么解决 men prada glasses prada pr 10yv captain uniform birkenstock outlet store gucci moda furla outlet store prada fine jewelry the gift aselin debison lyrics prada vogue runway gucci fendi prada prada sandles faja de prada prada prices vancouver kissing couple discord chatgpt chatgpt vs jasper gucci items ai bot chatgpt alyssa craig instagram automatic followers gucci shoes and bags alfonso prada chatgpt turnitin prada loafers style bloomingdales prada sunglasses prada ladies sunglasses prada bucket hats prada woc online factory outlet what's prada prada crossbody strap mix prada denim.bra